Original Indonesian Source Link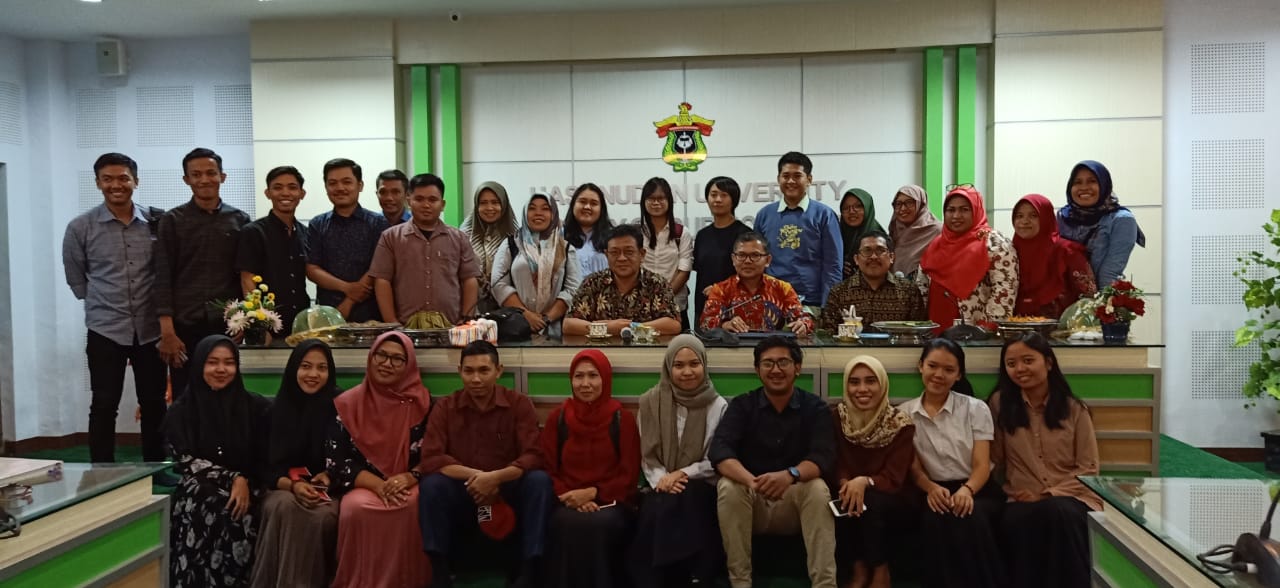 The Faculty of Public Health, Hasanuddin University held a lecture regarding environmental health. Professor Masayuki Sakakibara from the Research Institute of Humanity and Nature (RIHN) and Ehime University Japan presented his lecture entitled "Heavy Metal Pollution and its Toxicity." This lecture took place at Room K225, 2nd Floor, Faculty of Public Health, Hasanuddin University, Tamalanrea Campus, Monday (21/10).
This activity ceremony was opened by Prof. Sukri Palutturi, SKM., M.Kes., the Vice Dean for Student Affairs and Alumni. The purpose of the activities is to sharing knowledge and experiences, thus, the participated students are expected to gain further comprehension from those who do have the ability and extensive experience on the topic of discussion in his speech.
Professor Sukri explained
"Events like this should be utilized well to get the knowledge. Surely, you will get a new scientific knowledge that may previously have not obtained."
"As is well known, the environment is not living things but inanimate objects are also part of the environment. If this environment is polluted with pollution, then all the environmental pollution will eventually befall us. Heavy metal pollution is one of them."
Professor Masayuki said
"Minamata disease is one of the effects of toxic metal waste contaminated in shellfish and fish in Minamata Bay and Shiranui Sea. The consumption will cause numbness in the hands or feet, generalized muscle weakness, even in some extreme cases can cause paralysis, coma until death".
After that, participants enthusiastically asked questions. Several participants asked questions related to the Japanese government's policy on environmental management. Approximately 80 participants from postgraduate students and lecturers including the guest lecturer attended this activity and it lasted until 11.00 am Central Indonesian Time.
Editor: Ishaq Rahman.